2020
where will i be buried*?
Exhibition Co-curated with Muse Dodd
July 17 - August 22, 2020
Flux Factory, Long Island City, NY ︎︎︎
Exhibition Website
where will I be buried? is a whisper, a vigil, a torn photograph in a lovers wallet, a plea. The need to be remembered and honored in our lives and death(s).
Featuring work from over 12 Queer and/or Trans, Black and Indigenous, People of Color (QTBIPOC),
where will I be buried*?
holds space for artists and audiences from marginalized communities to center ourselves in our mourning, healing and transformations. For QTBIPOC communities the question of where "will I be buried" is not easily answered. How we approach ritual, ceremony and death varies culture to culture, religion to religion and even more so depending on your gender or sexual identity. Too often Black Trans* people are misgendered in their death, a continued violence that started long before the moment of their death. Using death as an entry point the included artists bring dynamic responses to the titular question exploring pleasure, pain, longing and transcendence.
This online exhibition features the incredible multimedia work of artists
Felicita Felli Maynard
,
Jessica Lauren Elizabeth Taylor
,
Nine Yamamoto-Masson
,
Smita Sen
, Brittany J. Camacho,
Rox Campbell
,
Catalina Xavlena
,
Dillon God Gardner
,
Monilola Olayemi Ilupeju
, Wazina Zondon and
Linda Labeija
. With workshops and performances led by Vee, Electropapi,
olivia ahn
, and Karolina Castro.
---
2018 — Ongoing
PrieSTusSSY
Musical Project

Sound is an intuitive medium by which to receive and transmute tonics for healing my ancestral African (nations unknown cause colonialism), Taino, and Spanish lineages. The debut experimental album,
cantos de àjẹ́,
was created using analog synthesizers and digital editing during bedroom sessions. PrieSTusSSY is inspired by industrial noise and jîbaro songs alike.
cantos de àjẹ́
keeps Taino and Yoruba creation stories alive with visceral visions of caves, wombs, vultures, and dark matter.
Listen to and dowload the album on
bandcamp
.
---

2019
Mutant Dust Bunnies

Exhibition
July 18 - August 16, 2019
Roots & Culture, Chicago, IL

Mutant Dust Bunnies is a call for the dust within sound archives to shapeshift into radical narratives for decolonial futures. The visionary ethnomusicologist Alan Lomax, created an extraordinary document of American Roots and World Music that influenced the American Folk Revival of the 1950's, and today continues to influence listeners around the globe. Materials from his accessible archive will be in active conversation with contemporary artworks examining narratives about place, culture, and methods of production within recorded and embodied histories. Artists presenting work in this exhibition include: Sonia Louise Davis, Manal Kara, Parissah Lin, Yvette Ramirez, and RaFia Santana. Through video, sculpture, text, sound installation, and archival practices, the artists carefully envision ways that cultural technologies continue to evolve rather than conform to being framed as a relic of the past. Invested in notions of epistemological erasure, deep listening, migration, and self preservation, the participating artists illuminate the critical implications of a documentary tradition steeped in histories of systemic oppression and creative resistance.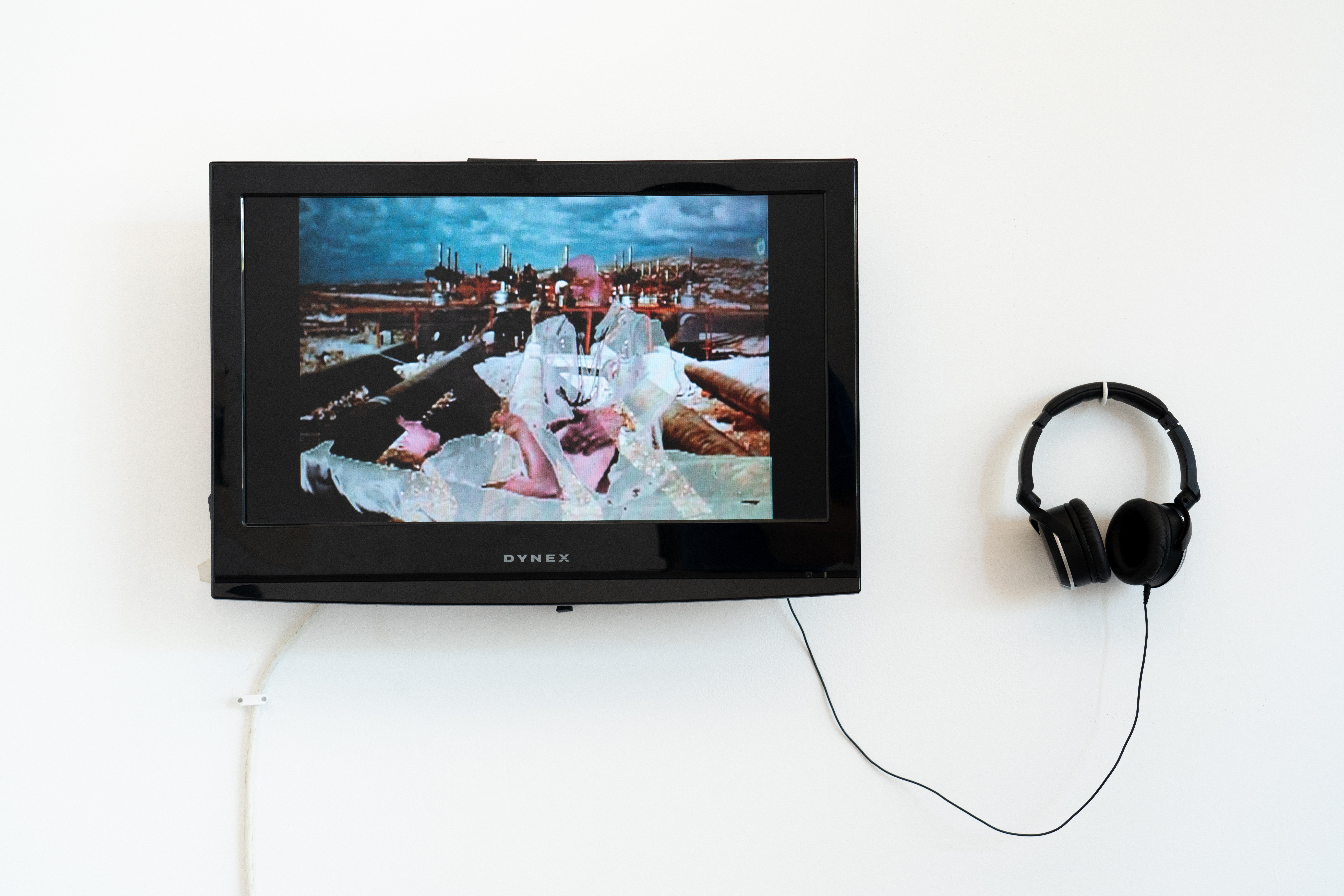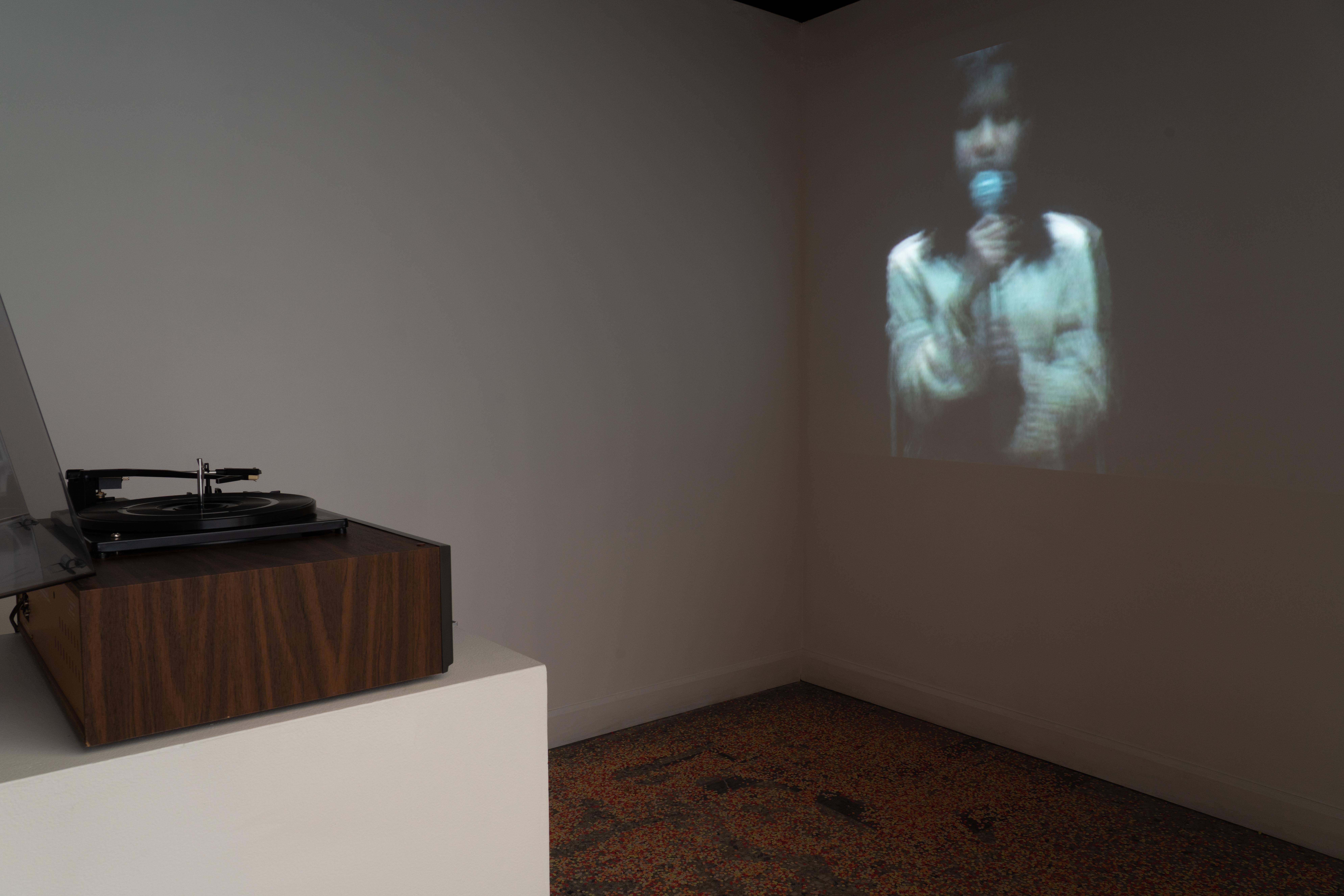 ---

2019 — Ongoing
a chiasmus

Single Channel Video

This video is part of a series of new media and sculptural works entitled 'a chiasmus', taken from the figure of speech used in popular visionary rhetoric. This project is influenced by my childhood speech disability and contemporary writings in the radical black speculative tradition. meaning escapes us but the river won't (a chiasmus) is a developing video piece exploring the healing power of water as it is translated across cultural symbols, materials, and language.

---

2017
This Beauty Can Be Your Undoing

Mixed Media Installation



An impenetrable sculpture stands in the center. It is the source of a recording that references the personal accounts found on websites that cater to American and European men traveling to the Dominican Republic to have sex with women. The disembodied voice calls to a process that creates exotified images of womanhood, and the sensuous wallpaper recalls the ruptures in history that symbolize caribbean identity and political instability. Through the window we see ourselves reflected. Here, there are limitations to who gets enter and leave freely and define what paradise looks like.


---

2017
you speak as if drowning in the ocean you had to cross

Mixed Media Sculpture

A monument to a reflection on memory. Featuring a recorded oral history interview from a Haitian-American migration story, textures of the ocean, aromatic scents, and hand dyed colors. The mixed-media sculpture attempts to frame the borders we can't see -- trauma & silence.

---

2017
Virtual Caminos

Single Channel Video

Drawing from ethnographic video, news reels, and footage from the U.S occupation in Dominican Republic, I'm activating the crossroads by recontextualizing images to make sense of the black body's experience on an island where freedom is constantly being negotiated, but never guaranteed. At the boundary there is waiting, there is also a dance through different forms of ritualistic state identification and vigilance that can open or close the opportunity for migration. With or without state permission, we are taking agency because freedom is accessed through the metaphysical that grants us liberation.


---

2016
Good Stock

Sculpture

What is the western scientific desire to slice things open in order to "understand" and begin to "empathize"? Good Stock is an attempt to release generational memories of subjugation from the body in order to begin to locate deep wells of pleasure. Made with an industrial pallet carried solely by the artist from Long Island City to Westchester County, NY, the making of the piece was a performance in endurance. This unseen labor is reflective of the weight of violence placed upon Black women's bodies within the last 500 years in the name of capitalistic industry and scientific development.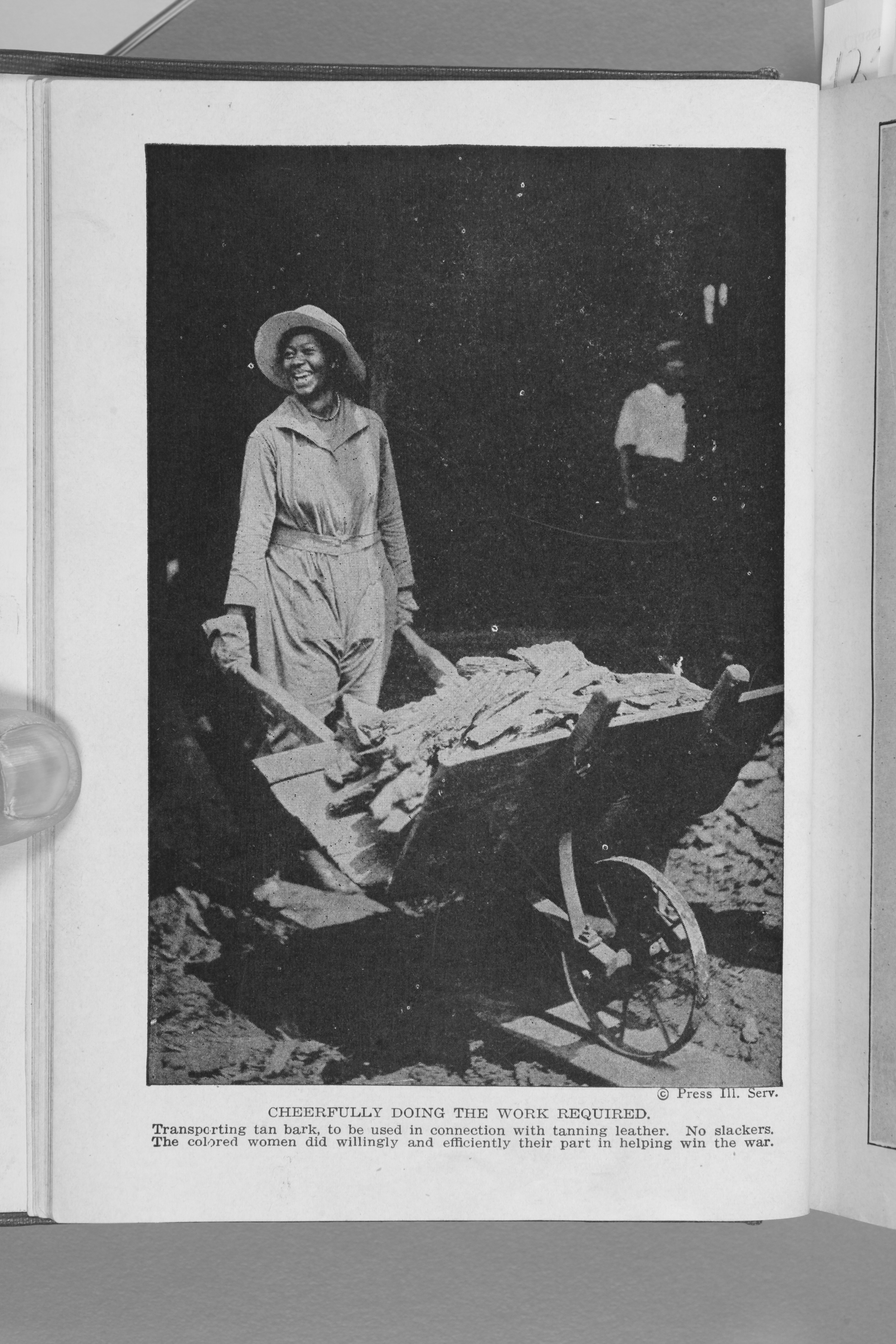 ---

2016
While On The Watch

Mixed Media Installation

While On The Watch is a photographic installation that uses archival and surveillance images from the Haiti-Dominican Republic border to explore the politics and sensory experiences of looking and being looked at. The young child traveling across the wall is crossing the border and finding safety. The gold and red colors demonstrate how hyper-visibility can complicate one's livelihood. Gold illuminates her path through El Monte. El Monte can be translated as "mountain," but also as "wilderness," "jungle," or "woods." In the context of the Afro-Cuban religion, it is a sacred or magical place where the divine is found. The fictionalized child moves around using her knowledge of plants but this also complicates her path, by making her similar to a valued commodity that inspires capital to cut down the very trees that aid in her survival.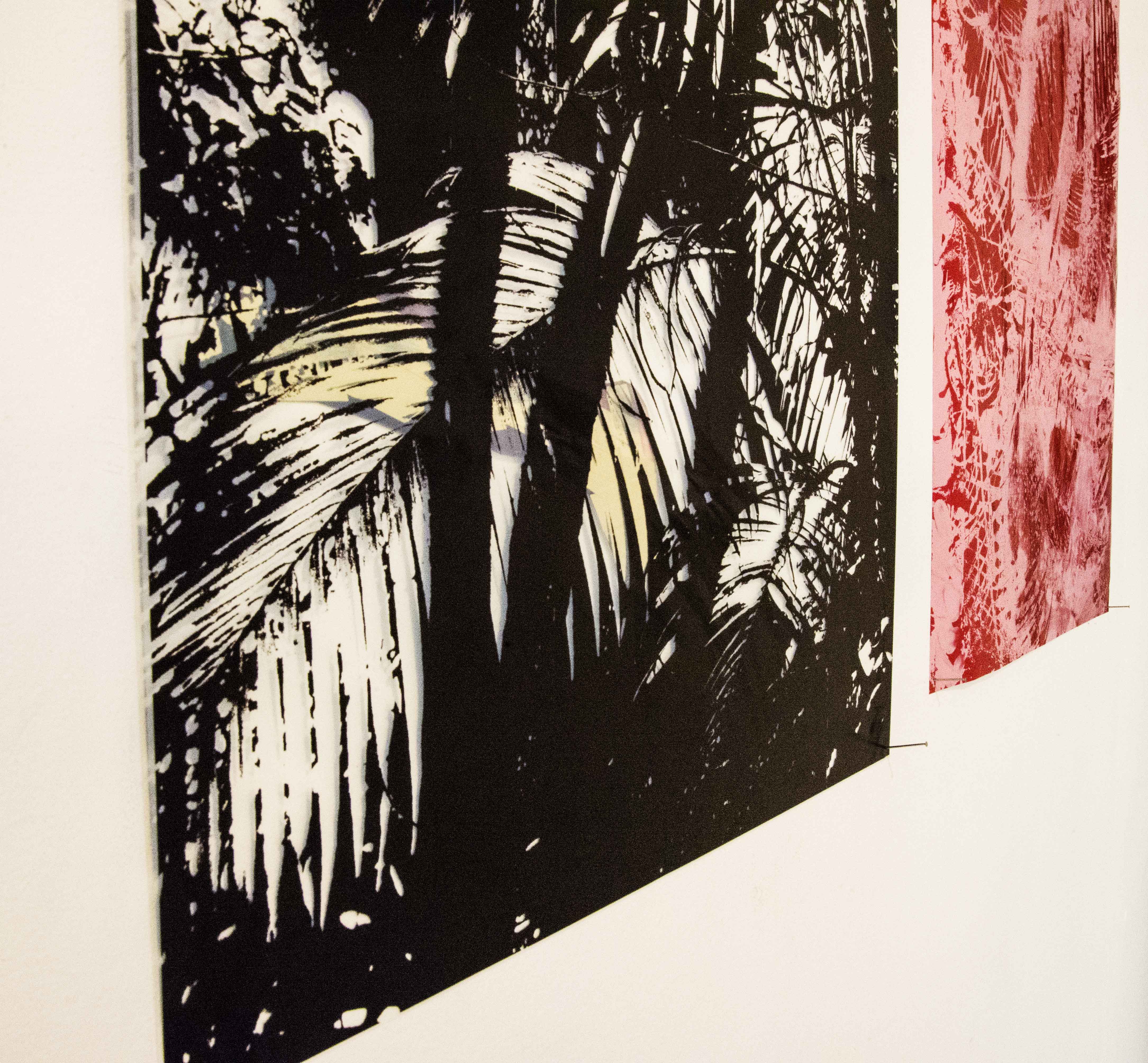 ---

2016
Mensaje Para Escribiente / Message for a Scribe

Single Channel Video

Can a pious life transcend the colonial control over black women's bodies? Who has access to freely travel and record their lived experiences? Using excerpts from Teresa Chikaba's hagiography Compendio de la Vida Ejemplar de la Venerable Madre Sor Teresa Juliana de Santo Domingo (1752), and George Bernard Shaw's The Black Girl in Search of God (1932), consecutively, Feliz points to markers of agency.

With literacy strictly prohibited for slaves of the Spanish empire, it is unlikely that Chikaba wrote her own journal which is cited as a main source for her hagiography; and Shaw, an Irish man, writes a travel adventure novel from the perspective of an African woman. These two stories meet at a crossroads with webcam portraits and self made nature-esque documentaries made in the confines of the artist's home.

---

2016
Archive of a Maroon in Translation / Archivo de Una Cimarrón en Translación

Artist Book, Edition of 10

My family has roots in the town of Barahona, a region that also hosted the largest maroon community in Dominican Republic. I'm working to uncover this legacy for guidance in the ongoing struggle for liberation from the ruins of colonialism. The hand printed artist book made with cyanotype photographic prints, and silkscreen prints, is a result of trying to situate my modern diasporic existence within a tradition, and a meditation on the Bahoruco mountain range as a site of power.


---

2016 — Ongoing
Edits to the Master Copy

Photographs on Transparency Film and Silk

In this photographic series of interventions, the artist pulls on their training as a farmer and archivist to continuously explore the relationship between plants, humans, and memory. The "master copy" of an image is altered to disrupt any linear understanding of origins. Grafting, the horticultural technique of joining two plants together to create new growth, is placed in abstract relation to the joining of several cultures that characterizes the history of the Caribbean. Various forms of botanical instruction are also bound together without hierarchy to establish dialectical relationship between Western and Afro-Caribbean epistemologies. The result is the visual proposition to imagine new worlds.


---

2018
Harlem Death Maps

Photographs on Canvas

The Harlem Death Mapping Project was photographed in medium format film, exposed to light during processing, and assembled in prints with material interruptions or other images from the series. The project reflects on the black body's extra-ordinary proximity to death in relation to place, and asks if photography archives mirror a possible violence by its nature of distance and separation.


---